Preschool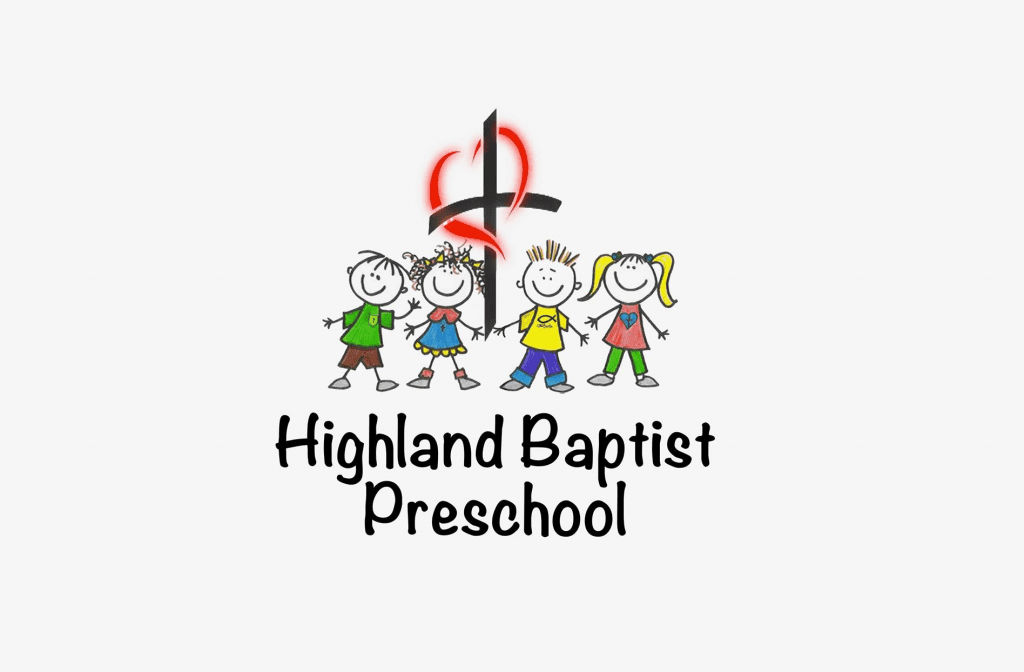 Our Mission & Philosophy
The mission of Highland Baptist Church Preschool is to share God's grace through the education and enrichment of young children. Our guiding educational philosophy is that every child is a gift from God, full of potential and ready to be nurtured in mind, body, and spirit. We offer a Christian learning environment for children ages 1 through 4. Our well-balanced program supports emotional, social, cognitive, physical and spiritual development. Each class has a curriculum.
A Place for Your Child
At Highland Baptist Church Preschool your child will find a loving, caring environment where he or she can explore the world and prepare for the challenges ahead in kindergarten. Each child will receive individual attention to help them reach their full potential. Our classrooms are fun, small, safe, and welcoming spaces where your child can learn and grow.
​Our Staff
Our staff is highly-qualified and experienced in teaching and guiding preschoolers. Let us answer any questions you may have concerning our staffing and teaching.
​Growing in Faith
All children, regardless of faith or church affiliation, are welcome at Highland Baptist Church Preschool. We do include in our classrooms beginning concepts in the Christian faith. We believe that children benefit from learning about God at an early age. From simple Bible stories, children learn about God's creation and experience how God loves and cares for each and every day.
​Healthy Bodies
There's more to a child's first experience at school than ABC's and 123's. A healthy adult body begins early in childhood with plenty of active play. Our outdoor and indoor play areas are great ways to keep your preschooler moving. Children grow so fast and their bodies need lots of movement and spirited play to stay strong. Healthy snacks and juice will help reinforce the role of healthy bodies, too. A snack schedule is given monthly to parents to bring in a snack for the class.
Glue, Paint, Glitter and Other Sticky Stuff!
Preschoolers love to dive in with both hands—whether it is finger paint, glue, crayons, paint or clay! Getting little fingers moving in new ways with diverse materials helps promote fine motor skills and reinforces mind-body connections in the developing brain. Art also helps small children learn to express and understand their feelings. We encourage this kind of play to make sure that your child has hands-on activities to keep their creative juices flowing!
Giving children the best start at school!
Questions?
We welcome your questions about Highland Baptist Church Preschool.
Feel free to contact Dede Mabe or Samantha Helt at highlandbaptistpreschool@gmail.com or call (910) 425-5305 at your convenience!
Photo Gallery