Leadership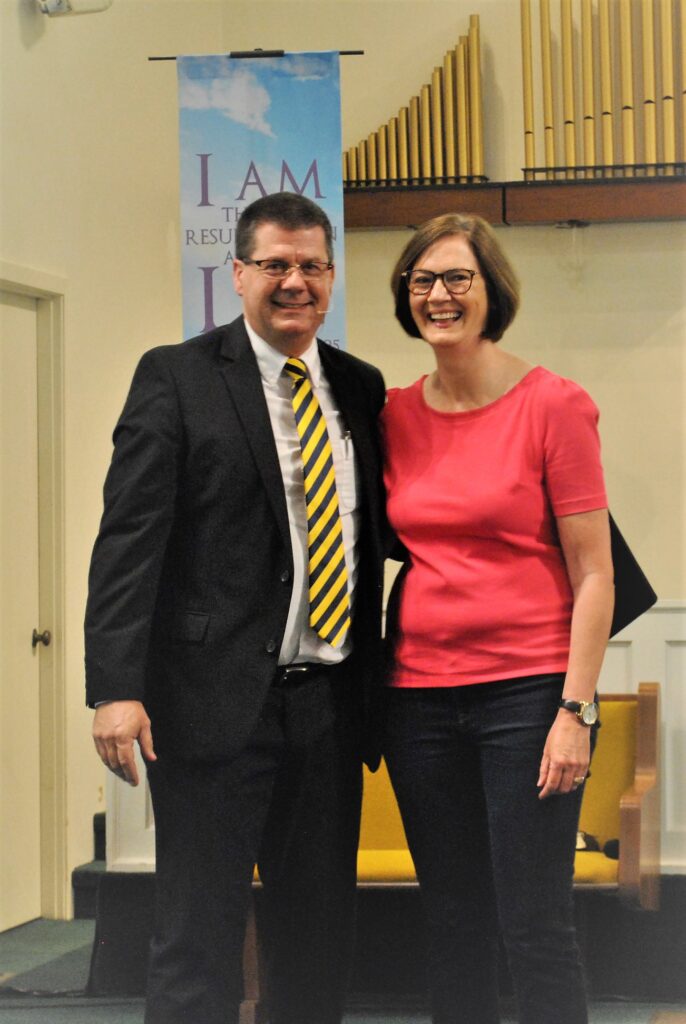 Pastor Danny Anderson
anderson31262@gmail.com
(252) 725-5682
Pastor Danny and Lisa Anderson are originally from West Virginia. Before entering the ministry, Pastor Danny worked in the printing, textiles, and truck manufacturing industries. He holds a Bachelor of Arts Degree from Gardner-Webb University and a Master of Divinity Degree from Newburgh Theological Seminary.
Lisa is a registered dental hygienist. She holds an Associate in Science Degree from Central Piedmont Community College and has been working in the dental field for over 25 years.
In their spare time, the Andersons enjoy spending time with their new grandson, occasionally playing golf, and going to the beach.
Deacons
Deacon Richard W. Copeland Jr.
rwcopejr@aol.com
(910) 476-3785
I was born in 1963 and raised in a military home (but not a godly one) in Fayetteville, NC. Yet I was blessed with godly grandparents! I graduated in 1981 from Pine Forest Sr. High School. From 1979 to 2005, I worked for Winn Dixie. I am presently employed at Carlie C's IGA, where I have worked since 2006.
At the end of 1997, my heart was finally pricked by God. In 1998, He saved me through a message from the passage of Matthew 11:28-30. All I heard was peace and rest form life's burdens. Though I had always known that God was real and His Son Christ Jesus died for my sins. I was slow to know Him and serve Him as I should, but praise be to God for His word! I know Him better and am growing because for the last nine to ten years I have read it almost daily. I would also like to praise God for the people in my life that helped me come to trust Him. They never turned their back on me, stayed after me, and never gave up on me.
In 1999, God showed me great grace and mercy by allowing me to marry Nona Gail Tyndall. We have a son–Dale, a daughter–Dannielle Wolfe, and four grandchildren.
I consider it a great privilege to serve at Highland Baptist Church as a deacon. I would love for you to visit and worship with us.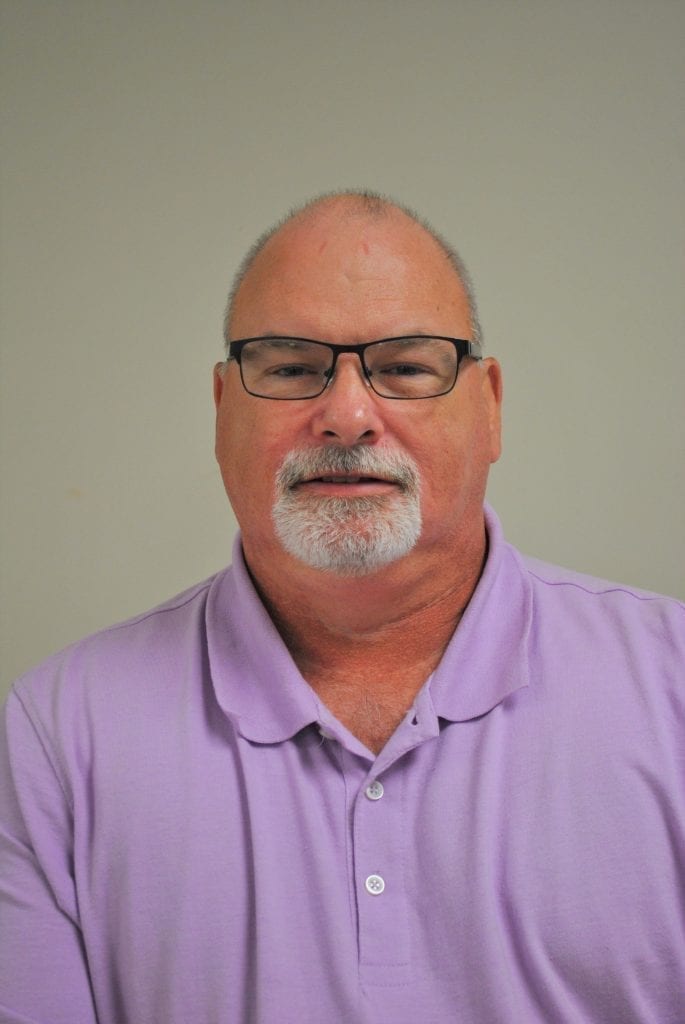 Chairman of the Decons Woody Cox
woodygcox@gmail.com
(910) 308-5994
Woody Cox, was born in Fayetteville, NC. Woody married his bride, Candace on November 23, 1991. Their first son Grant Cox was born on March 27, 2000, and joined Jesus in heaven on March 28, 2000. Woody and Candace became the parents of Cameron Cox on March 16, 2001.
The Cox family started attending Highland Baptist Church in 1995. Woody has served in many roles at the Church, starting as a youth leader in 1996. In 1997 Woody became a Deacon and has served in that role at varying times for almost twenty years.
Woody began his career at Tile Inc. in May of 2001 and now serves as the Vice President of Operations there.
Woody's dedication and service to the Lord through his tireless efforts to serve not only at Highland Baptist Church but also in the surrounding community is immeasurable. Woody's love for his family knows no bounds and his adoration for his bride of almost 29 years can not be measured.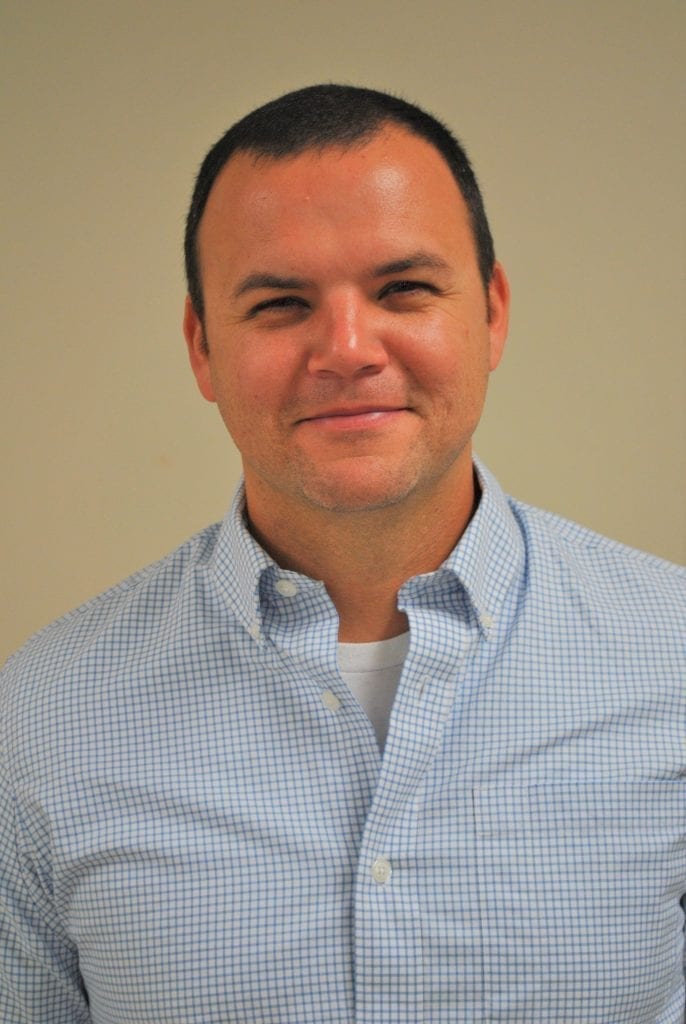 Deacon Matthew (Matt) King
kingx17@aol.com
(910) 322-4423
Matthew lives and works on the family farm in Robeson County. He is married and has two young daughters. blessed to be born into a Christian family, he has been a believer in Christ the majority of his life. He has been a deacon at Highland since 2013 and is grateful to also be a part of the praise team.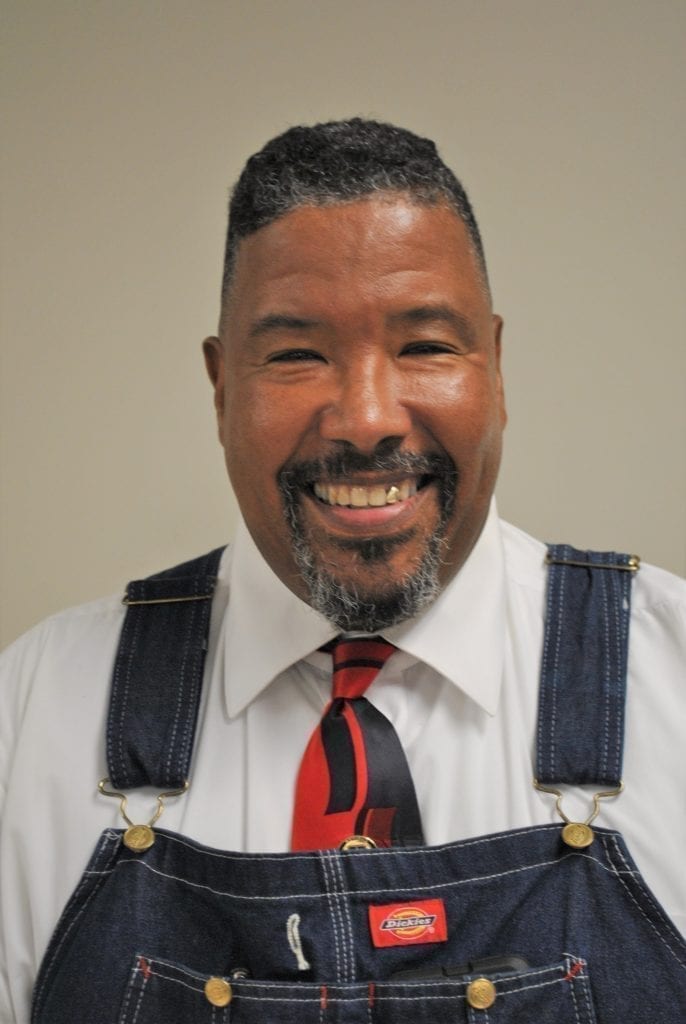 Deacon Lester Lowe
piratelowe@aol.com
(910) 224-0153
I was born in 1961, and raised in St. Louis Mo. Today I can testify that God has a plan for each and every one of us. I use to say I had a rough childhood, telling my story by saying I lost my Mother at the age of 7, both my brothers died when I was 12. My father was a career Police Officer, a Veteran of WWII approximately 50 years older than me, and to whom I looked up to. Not raised in Church, but connected to an Aunt from Tulsa, OK, who was a God-fearing woman who constantly preached the Gospel. Even though my journey has been a whirlwind, struggling in life lessons, and a father who worked, but attempted to teach me life skills without a wife to raise his children. I became a father at age 16. My oldest daughter was born in July 1978. My father was able to see her; he died in April 1979.
Wow, very quickly, I realized I had to do something. I decided to enter the US Army with my father's signature and entered the delayed entry program. Enlistment date for June 6, 1979. In 1979, in Schweinfurt, I committed my life to Jesus Christ, but fail short on many occasions. I served in the Army for 15 years, arriving here at Fort Bragg, NC in 1986. After two failed marriages and 5 kids, God had a plan. In 1988, I reenlisted as a Military Policeman, thus began my Law Enforcement career.
Today I'm married to my Wonderful Wife, Siggy. On April 30th, 2002, God Blessed me by granting me to retire from the US Army in 1994, a rewarding career with 4 years with the Fayetteville Police Department and 17 years with the Cumberland County Sheriff's Office, retiring August 2016. Now I'm blessed with 7 kids and 22 grandkids. God had a plan; Siggy was employed with Carlie Cs IGA, around 2011. She began searching for a church; her Manager happens to be Richard Copeland. A visit to a few movie nights and a Singing Christmas Tree here at Highland Baptist Church got me. January 15, 2012, Siggy and I were baptized and blessed to become members. I would be wrong if I left out my first Baptist Men's night. I was told, I had to sing a solo in front of everybody because I was the new guy. I practiced and sang, "Three Wooden Crosses". Ms. Nancy snatched me up. A lot of proud moments earning my robe in the Choir, the fellowship of like-minded Christians, and the support of and serving as a Deacon. Loving God and Loving Others. Welcome to Highland Baptist Church.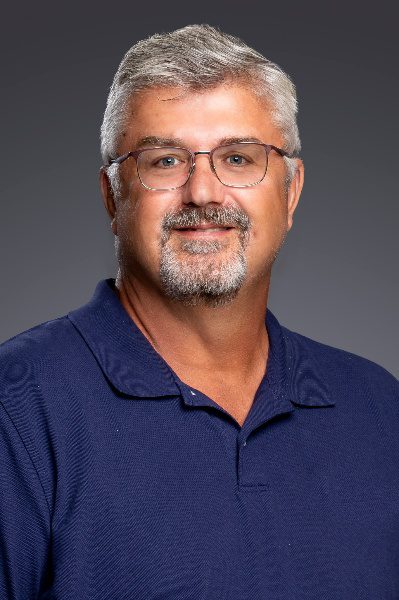 Deacon David Nash
hopemillsdvn@aol.com
(910) 729-0192
David was born in 1963 in Fort Rucker, Alabama. As an Army Brat he lived all over the United States and in Germany. Upon graduation from High School he joined the Navy and spent 4 years on a ship going all over Asia and 3 years shore duty in Germany and seeing much of Europe.
David has been a member at Highland Baptist Church since 2017 and volunteers as a member of the Personnel Committee, Communications Coordinator and church photographer.
He is married to Kim and they have an 8 year old son, Matthew.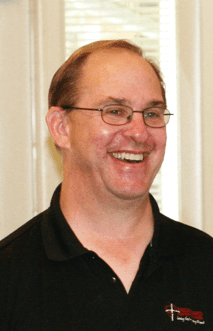 Deacon Mark Whitley
Information Coming Soon.